The Soul Thrivers are undoubtedly one of the most original bands on the current European Blues / Neo Blues scene. They use raw, handmade Soul, Country Blues, Neo Blues and Roots sounds to explore traditional and original compositions, awakening spirits and taking the audience on a journey through time and space.
Dvora Davis leads this very unique band with soul and power. Originally from U.K  with Jamaican and Indian  roots, she is an outstanding internationally established jazz artist, performing artist, composer/ lyricist / singer songwriter, who has been charming audiences with her stunning voice and charasmatic presence, 
She has a unique warm and dynamic voice, she takes hold of you everytime. It is a one of a kind voice that rings out loud and true, whatever she sings you believe. She is a storyteller. a strong songwriter and live performer.
The Polish-born, Berlin based musician Adam Sikora presents not only his outstanding harp playing, taking you back to the origins of country blues but he also takes up the drums for part of their set and delivers vocals in his own personal style.
The two met some years ago, when Dvora was on her way to the well known English bookshop 'Another Country' in Kreuzberg owned by the eccentric and well loved Cathy who every Friday served her fine cooking in the books basement.
While passing the shop before ( Formerley POP Records ), Dvora is suddenly surprised by the sounds of country blues.
The view through the basement window reveals a harmonica player – his name is Adam, as she later learns – and a guitarist, surrounded by people and countless vinyl discs.
She glances at the bookstore, descends the steps, and thinks: What the hell, off to a new adventure! Shortly thereafter she is singing between the musicians and in the midst of celebrating people.
They then formed the band Soul Thrivers and since then, founding members Dvora Davis and Adam Sikora are joined by a serious collective of talented musicians on guitar and bass. Whichever of the collective musicians join them they are guaranteed, as always , to rock any house!!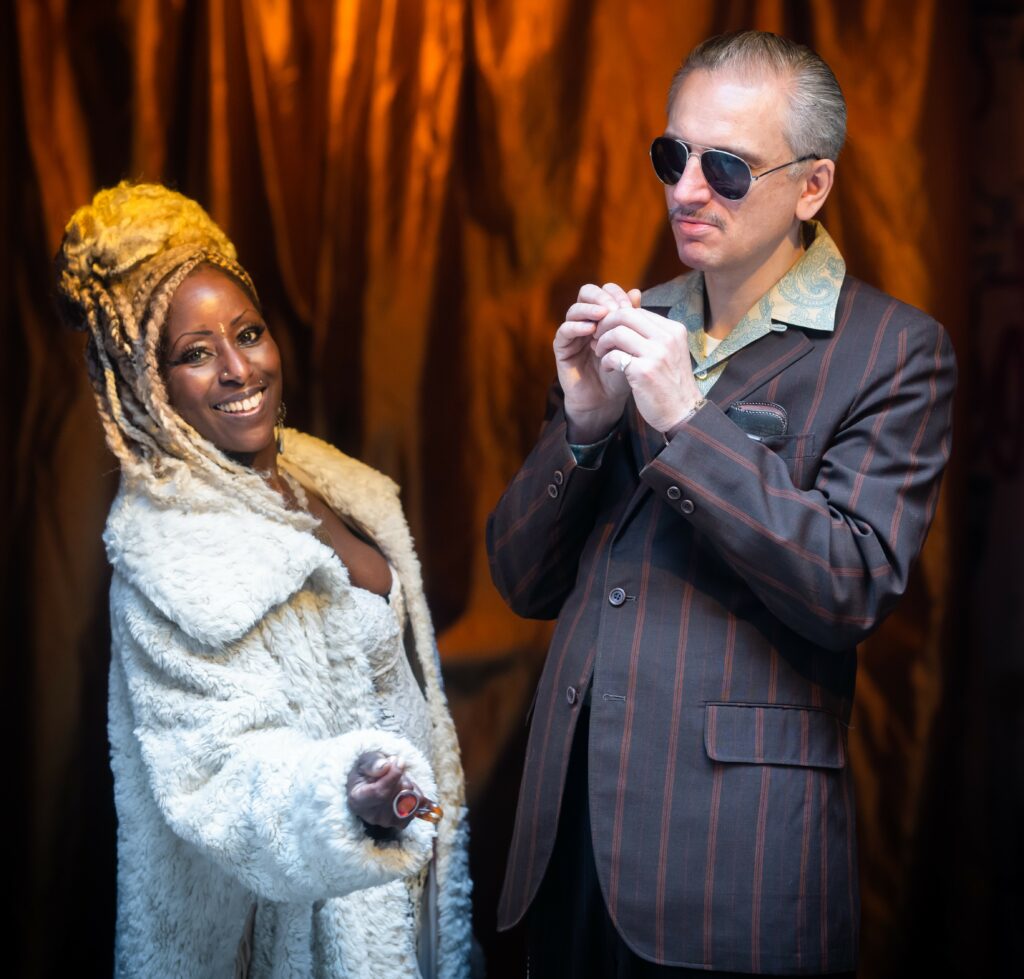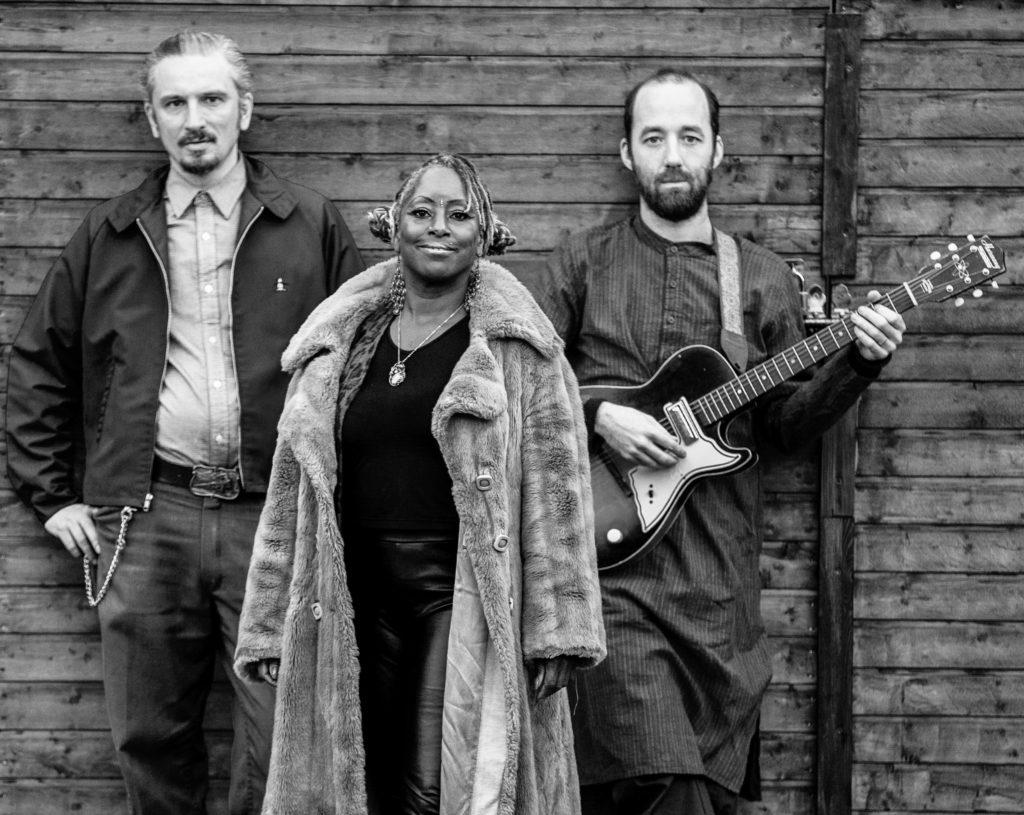 Dvora Davis, Adam Sikora & Nick Morrison | Photos by Maciek Soja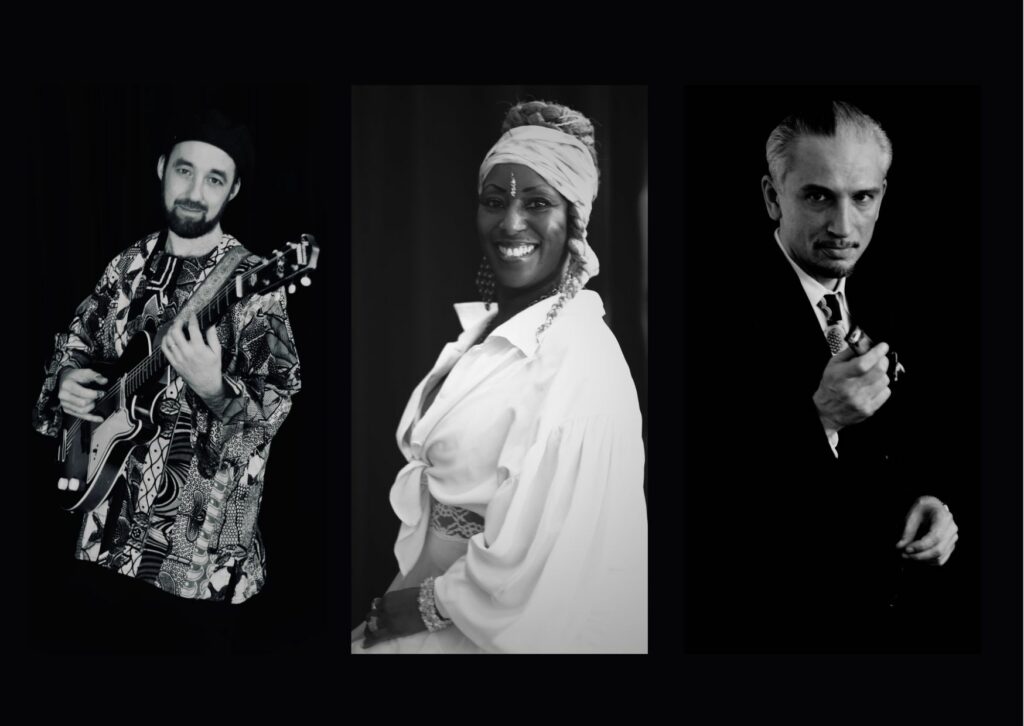 Photos by Magdalena Handerek